31st Caribbean Veterinary Medical Conference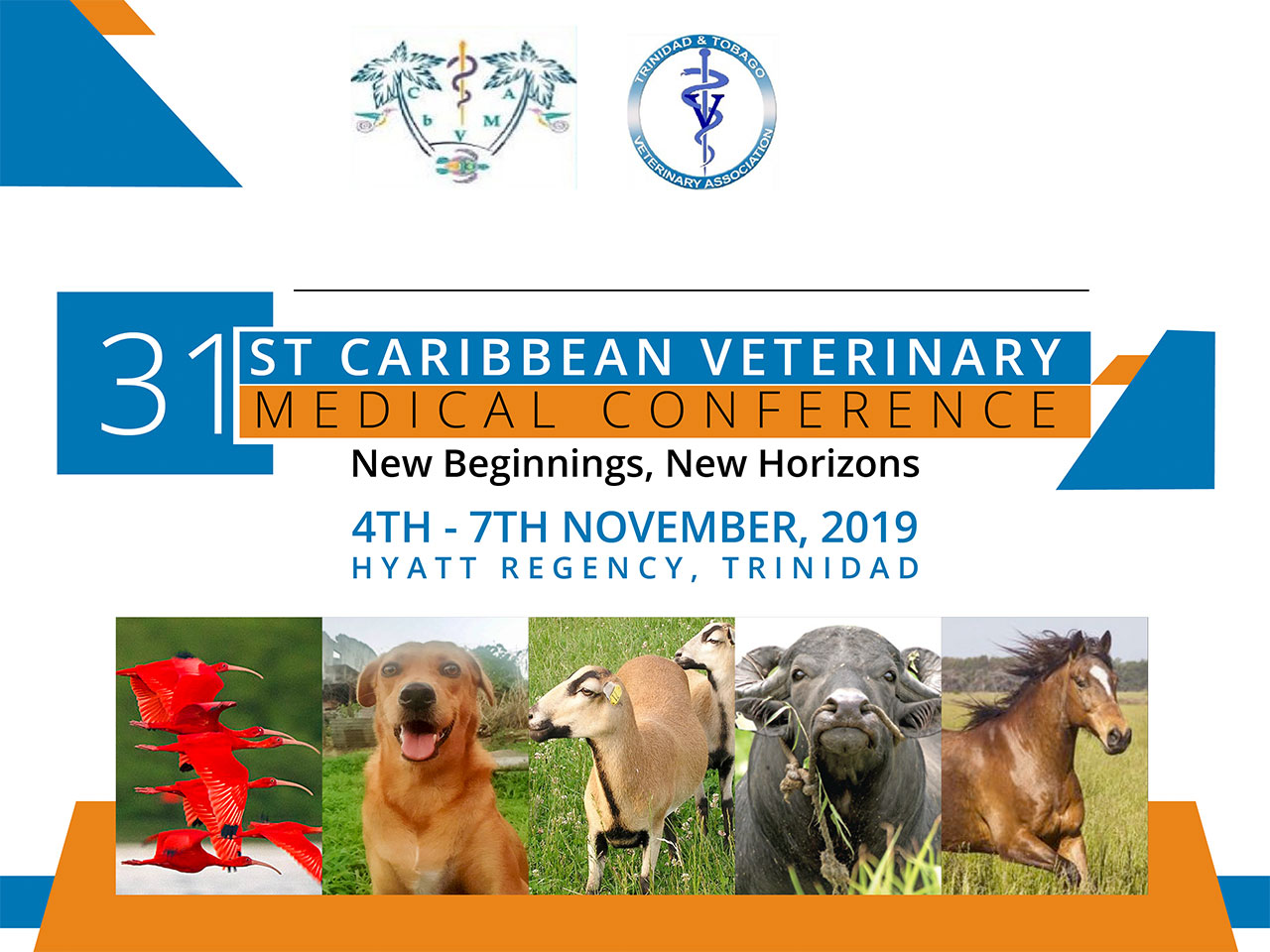 Event Location:
Hyatt Regency , Port of Spain
Prices shown are in US Dollars
Guest Registration:
Access to exhibits
Registration
Meals
Tea Breaks
Student Registration (applies to Undergrad students only): Includes all the access of Guest Registration ticket, but includes lecture access.  It does not include Opening and Closing Ceremony tickets.
Wet Labs will be scheduled for Thursday November 7th, 2019.
If you are making payments other than using a credit card, please contact us at ttva2008@gmail.com.  You will still need to select a ticket and fill in registration information below.
Hotel reservation options:
Event F.A.Q
Who are the speakers?
Dr. Dorothy LaFlamme - Nutritionist - Purina Dr. George Daniel - Zoetis/Abaxis Dr. Oscar Mayorga - Nephrologist - IDEXX Prof. Christopher Oura - Virologist - University of the West In Prof. Patrick Butaye - Microbiologist - Ross University